Top Places to Explore Jalgaon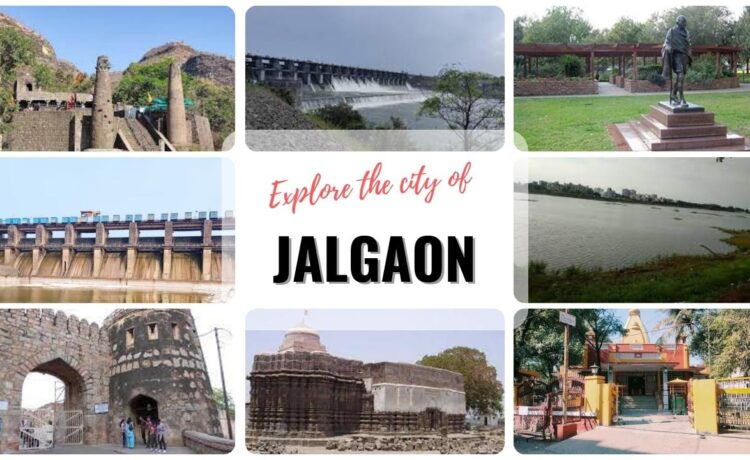 Jalgaon, nestled in the northern part of the Deccan Plateau, is a city renowned for its historical and cultural richness. Often referred to as the "Banana City," Jalgaon produces nearly two-thirds of Maharashtra bananas. However, the city has much more to offer than just its agricultural prowess. From serene natural landscapes to ancient temples and forts, Jalgaon is a captivating destination for travelers seeking to explore the beauty, history, and serenity of India. In this comprehensive guide, we will delve into the top places to explore in Jalgaon, ensuring that you make the most of your visit.
1. Patna Devi: A Historic and Scenic Haven
One of the most sought-after places to visit in Jalgaon, Patna Devi is a historic and picturesque location that offers a glimpse into the city's past. Surrounded by lush green trails and the majestic Sahyadri range, this site was once the capital of a province due to its serene beauty. Patna Devi is an ideal destination for nature lovers and history buffs alike, as it showcases the remnants of the Yadav King era and the stunning mountain range.
2. Waghur Dam: A Soul-Reviving Retreat
Another must-visit location in Jalgaon is the Waghur Dam, a place perfect for rejuvenating your soul. Situated on the Waghur River, this dam plays a vital role in the region's water supply. The water's edge offers breathtaking views of the canals that meet the area's irrigation needs. With a sprawling area of 64,000 acres, the Waghur Dam is a fantastic picnic spot to unwind and enjoy the refreshing breeze and scenic vistas.
3. Mahatma Gandhi Garden: A Floral Paradise
Located in the heart of the city, the Mahatma Gandhi Garden is famed for its exquisite collection of vibrant flowers. As you enter this garden, you are greeted by the refreshing aroma of blossoming flowers and a visual treat of various colored trails. The garden's stunning floral displays make it one of the most beautiful tourist places in Jalgaon. Don't forget to bring your camera, as you'll have the opportunity to capture numerous exceptional shots.
4. Hatnur Dam: A Picturesque Picnic Spot
Next on our list of top places to explore in Jalgaon is the Hatnur Dam, where you can breathe in the fresh air and enjoy the tranquil water flow. With a capacity of 9.3 cubic meters, this dam is a primary source of water for the city. If you're looking for a scenic picnic spot to relax and connect with nature, Hatnur Dam's captivating beauty will not disappoint.
5. Mehrun Park: A Lush Green Oasis
As one of Jalgaon's oldest parks, Mehrun Park is situated on Shirsoli Road and offers visitors an enchanting experience. The park is adorned with vibrant flower beds and lush green trees, enhancing its overall beauty. At Mehrun Park, you can enjoy the fresh aroma of a clean environment mingled with the fragrances of various flowers. Visit during weekdays to avoid crowds and enjoy a relaxing time away from the bustling city.
6. Parola Fort: A Glimpse into Jalgaon's History
For history enthusiasts, no visit to Jalgaon would be complete without exploring the Parola Fort. Built in the 16th century, this fort is an excellent example of the architectural styles of the time. The fort features seven entrance doors, with "Delhi Darwaza" being the most impressive. Adding to its allure is its location on the banks of the Bori River, making it a must-visit site for history lovers.
7. Changdev Temple: A Sanctuary for Serenity Seekers
Located in the Muktainagar taluka, the Changdev Temple is one of Jalgaon's most serene destinations. The temple is named after the holy saint Changdev Maharaj, who is believed to have lived here for about 1400 years. From displaying the grandeur of the bygone era to the extraordinary achievements of the saint, this temple offers a wealth of cultural insights. Situated on National Highway 6, the temple is dedicated to the powerful Yogi who is said to have defeated death 14 times.
8. Omkareshwar Temple: A Holy Pilgrimage
The Omkareshwar Temple is a sacred site in Jalgaon that attracts devotees from all across India. This Hindu temple houses a deity of Lord Shiva and is located on the southern bank of the Narmada River, surrounded by the Vindhyachal mountain range. According to Hindu beliefs, the goddess of transgressions, Vindya, pleased Lord Shiva, and the temple was established in honor of this. If you're seeking solace, the Omkareshwar Temple's calm and soothing environment is the perfect place for you.
9. Padmalaya Kshetra: A Unique Spiritual Destination
Padmalaya Kshetra, also known as "two and a half Ganapati Peeths," is a must-visit spiritual destination in Jalgaon. The temple features two "Swayambus" (self-manifested idols) of Lord Ganesha, each intricately carved. Additionally, the temple premises contain several smaller temples built by the Maharajas. The Padmalaya Kshetra also houses a massive 440 kg bell next to the padukas, making it one of Jalgaon's most serene and unique tourist attractions.
10. Swinging Towers: A Remarkable Architectural Marvel
Located approximately 16 km from Erandol, the Swinging Towers are two incredible structures built 250 years ago. Standing at a height of 15 meters, these towers are known for their mysterious oscillatory behavior. As one tower sways, the other automatically follows suit. The Swinging Towers are an intriguing architectural marvel and a must-visit tourist place in Jalgaon.
In conclusion, Jalgaon is a city brimming with history, culture, and natural beauty. With so many diverse attractions to explore, Jalgaon ensures an unforgettable travel experience for visitors of all interests. From the serene landscapes of Patna Devi and Waghur Dam to the historical marvels of Parola Fort and Swinging Towers, this comprehensive guide has covered the top places to explore in Jalgaon. So, pack your bags and embark on a journey to discover the captivating charm of this remarkable city.
Aluva, a lesser-known destination in the beautiful state of Kerala, offers a charming and enriching experience to those who venture...