Top Places to Explore in Palanpur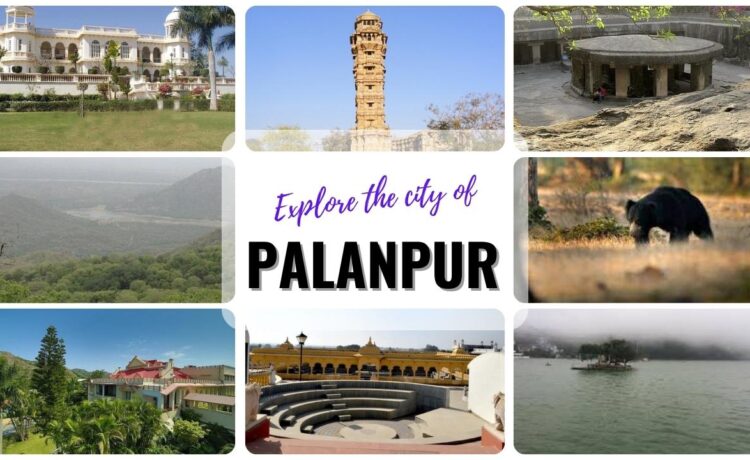 Palanpur, a charming city located in the Banaskantha district of Gujarat, India, is a hidden gem waiting to be discovered. With its rich history, cultural heritage, and breathtaking landscapes, Palanpur offers a multitude of exciting attractions for visitors to explore. Whether you are a nature lover, history enthusiast, or simply seeking a peaceful getaway, this article will guide you through the top places to visit in Palanpur.
1. Balaram Palace Resort
Begin your Palanpur adventure in style by visiting the Balaram Palace Resort. This splendid palace-turned-hotel was once the residence of the Nawab of Palanpur and exudes a regal charm that transports visitors back in time. The architecture and interior decor showcase a blend of Indian and European styles, making it a visual delight. Whether you choose to stay at the resort or simply explore its grandeur, you'll be enchanted by its historical ambiance and picturesque surroundings.
2. Keerti Stambh
Palanpur boasts a rich history, and the Keerti Stambh, also known as the Tower of Fame, stands as a testament to its royal legacy. Built in the 19th century by Maharaja Sayajirao Gaekwad III, this intricately carved stone tower is dedicated to Lord Adinath, the first Jain Tirthankara. The tower stands tall at 74 feet and offers panoramic views of Palanpur and its surroundings from the top. The intricate carvings and architectural brilliance make it a must-visit for history enthusiasts and architecture aficionados.
3. Shri Pataleshwar Mahadev Temple
For a spiritual experience, visit the Shri Pataleshwar Mahadev Temple, a revered shrine dedicated to Lord Shiva. This ancient temple, located in the heart of Palanpur, exudes a tranquil aura that invites devotees and travelers alike. The temple is known for its intricately designed architecture and the sacred pond, where visitors can take a dip for purification. It's a place where one can seek solace and connect with their spiritual side.
4. Jessore Sloth Bear Sanctuary
Nature lovers and wildlife enthusiasts will find solace in the Jessore Sloth Bear Sanctuary, situated a short distance from Palanpur. This sanctuary is home to the Indian sloth bear, among other wildlife species. Exploring the sanctuary, you might spot not only sloth bears but also leopards, hyenas, and various bird species. It's an excellent place for a day trip to immerse yourself in the natural beauty of the region.
5. Palanpur Palace
Palanpur Palace, also known as Kirti Mandir, is another architectural marvel that beckons history buffs and art connoisseurs. This palace, constructed by Maharana Shri Gambhirsinhji, features intricate carvings, beautiful frescoes, and an impressive central dome. The palace is a fine example of Indo-European architecture and serves as a museum today, housing a collection of artifacts and royal memorabilia.
6. Banaskantha District Museum
To delve deeper into the history and culture of Palanpur, a visit to the Banaskantha District Museum is a must. This museum showcases a diverse range of artifacts, including sculptures, pottery, coins, and textiles, providing insights into the region's rich heritage. The museum also houses a library with a collection of books and manuscripts that offer valuable information about Palanpur's history.
7. Deesa Lake
Deesa Lake, located around 40 kilometers from Palanpur, is a serene and scenic destination. The lake's placid waters are surrounded by lush greenery, making it a popular spot for picnics and boating. Visitors can take a leisurely stroll along the lakeside promenade, soak in the peaceful ambiance, and enjoy the cool breeze. The lake also has a charming island garden, making it an ideal spot for a day trip or a peaceful escape from the city.
8. Gondal
For those willing to explore beyond Palanpur, Gondal is a nearby town worth visiting. Gondal is renowned for its grand palaces, including the Riverside Palace and the Naulakha Palace. These palaces showcase exquisite architecture and house museums that display the rich history and royal heritage of the region. Gondal also boasts beautiful gardens and a vintage car collection that adds to its charm.
9. Shopping in Palanpur
Palanpur offers a unique shopping experience, with a focus on traditional handicrafts and textiles. The local markets are ideal places to explore and purchase beautifully woven Patola silk saris, Bandhani textiles, and intricate handcrafted jewelry. These items not only make for wonderful souvenirs but also provide a glimpse into the region's rich cultural heritage.
10. Hathisingh Jain Temple
Hathisingh Jain Temple, situated in the heart of Palanpur, is a stunning marble temple dedicated to Lord Shantinath, the 16th Jain Tirthankara. The temple's architecture is a marvel, with intricate carvings and delicate detailing that make it a visual delight. Devotees and tourists visit this temple for its serene ambiance and spiritual significance.
In conclusion, Palanpur, with its rich history, cultural heritage, and natural beauty, is a destination waiting to be explored by discerning travelers. From the regal charm of Balaram Palace Resort to the spiritual serenity of Shri Pataleshwar Mahadev Temple, and the natural wonders of Jessore Sloth Bear Sanctuary, Palanpur offers a diverse range of experiences. Whether you're interested in history, spirituality, or nature, this enchanting city in Gujarat has something to offer everyone. So, the next time you plan your trip to India, make sure to include Palanpur in your itinerary for an unforgettable journey through time and culture.
Aluva, a lesser-known destination in the beautiful state of Kerala, offers a charming and enriching experience to those who venture...