Top Places to Explore in Mumbai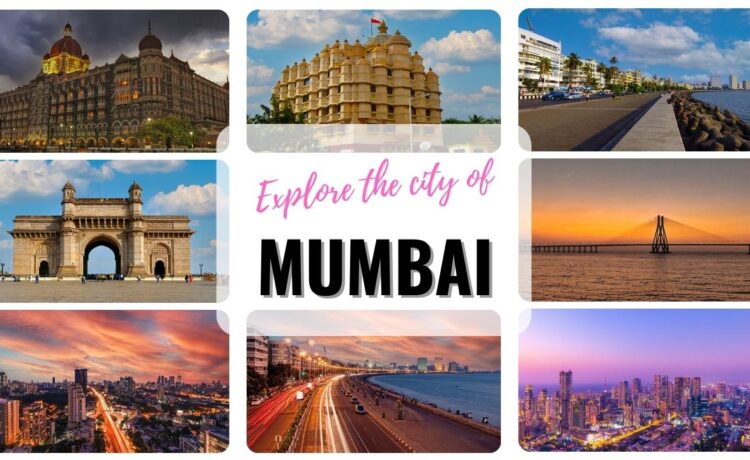 Mumbai, the city of dreams, is not only the financial capital of India but also a melting pot of cultures, traditions, and lifestyles. This bustling metropolis is a fascinating blend of colonial architecture, historical landmarks, natural beauty, and vibrant markets. Whether you are a history buff, a shopaholic, or a foodie, Mumbai has something for everyone. In this comprehensive guide, we will take you through the top places to explore in Mumbai City that will leave you with an unforgettable experience.
1. Gateway of India
The iconic Gateway of India is a must-visit landmark that stands tall in the Apollo Bunder area. Built in the 20th century to commemorate the visit of King George V and Queen Mary, this magnificent arch is an epitome of Indo-Saracenic architectural style with traces of Muslim designs. The monument overlooks the Mumbai harbor and offers splendid views of the Arabian Sea. A visit to the nearby Elephanta Caves and the luxurious Taj Mahal Hotel will make your trip to the Gateway of India truly memorable.
2. Elephanta Caves
Located at a distance of 10 km from the Gateway of India, the Elephanta Caves are a UNESCO World Heritage Site that reflects ancient Indian art and architecture. These rock-cut caves are believed to be one of the oldest structures in the country, adorned with sculptures dedicated to Lord Shiva. The serene island of Gharapuri, where the caves are situated, is a picturesque getaway from the bustling city. The main attraction of Elephanta Caves is the three-headed Shiva sculpture called Maheshmurti, along with other exquisite carvings of Shiva Nataraja and Ardhanarishvara.
3. Colaba Causeway Market
For an authentic street shopping experience in Mumbai, head to the Colaba Causeway Market. This bustling market is a treasure trove of cheap clothes, trendy boutiques, British-era buildings, and delicious street food. From fashion accessories to home decor items, you can find it all in this vibrant market. Don't forget to visit the nearby Regal Cinema, one of India's oldest movie theaters, to catch a glimpse of the city's rich history.
4. Juhu Beach
Famed for its lively atmosphere and lip-smacking street food, Juhu Beach is a popular hangout spot among locals and tourists alike. Located in the Vile Parle area, the beach comes alive in the evening, with people flocking to witness the beautiful sunset, play in the waters, and relish mouth-watering delicacies like Bhel Puri and Pav Bhaji. Juhu Beach is an ideal destination for families and friends to unwind and enjoy some quality time together.
5. Chhatrapati Shivaji Terminus
Previously known as Victoria Terminus, . Chhatrapati Shivaji Terminus is a UNESCO World Heritage Site that serves as a major railway station in Mumbai. Built in 1888, the terminus is an architectural marvel that showcases a blend of Victorian Gothic and traditional Indian styles. With its magnificent façade, intricate carvings, and bustling platforms, a visit to this iconic landmark is a must for every traveler.
6. Film City
Home to India's prolific film industry, Film City in Goregaon is a dream world for movie enthusiasts. Spread across 520 acres, this sprawling complex houses realistic sets, including artificial lakes, mountains, gardens, and villages. A visit to Film City offers a behind-the-scenes glimpse of Bollywood productions and a chance to spot your favorite stars. Remember to obtain prior permission before planning a visit to this mesmerizing world of cinema.
7. Haji Ali Dargah
An important religious site in Mumbai, Haji Ali Dargah is a must-visit for its spiritual significance and stunning architecture. The white marble structure is flanked by majestic pillars and is believed to possess miraculous powers. Devotees from all walks of life throng the shrine to seek blessings and fulfill their wishes. The unique location of Haji Ali Dargah, amidst the sea and connected to the land by a narrow pathway, adds to its charm and allure.
8. Banganga Tank
Banganga Tank, a part of the Walkeshwar temple complex in Malabar Hill, holds immense religious importance for the locals. The sacred water of the tank is believed to have healing powers and is considered a subsidiary of the holy Ganges. Thousands of devotees visit the Banganga Temple to take a dip in the holy water and offer prayers. A visit to this serene site will provide you with a glimpse of the city's spiritual side.
9. Mahalaxmi Dhobi Ghat
A trip to Mumbai city is incomplete without witnessing the unique spectacle of the Mahalaxmi Dhobi Ghat. This 140-year-old laundromat is a fascinating sight, with hundreds of people tirelessly washing clothes in open-air troughs. The best view of this incredible human-powered washing machine can be enjoyed from the bridge across the railway tracks near Mahalaxmi train station.
10. Dharavi Slum
A visit to Dharavi, one of the world's largest slums, might not be for the faint-hearted, but it offers a rare insight into the lives of Mumbai's underprivileged population. The narrow lanes, congested houses, and harsh living conditions are a stark contrast to the glitz and glamour of the city. A guided tour of Dharavi will help you understand the resilience and determination of the people who live in this unforgiving environment.
Aluva, a lesser-known destination in the beautiful state of Kerala, offers a charming and enriching experience to those who venture...