Bikaner, a city located in the northwest region of Rajasthan, India, is often overlooked by tourists who tend to flock to the more popular cities of Jaipur, Jodhpur, Jaisalmer, and Udaipur. However, this underrated gem offers a plethora of unique and exciting attractions that are sure to leave a lasting impression. From historic forts and lavish palaces to intriguing temples and picturesque sand dunes, Bikaner is a treasure trove waiting to be discovered. In this comprehensive guide, we will delve into the top 10 places to explore in Bikaner, ensuring you make the most of your visit to this captivating city.
1. Junagarh Fort: A Blend of Architectural Styles
Constructed in 1589, Junagarh Fort is a must-see attraction in Bikaner. Initially known as Chintamani Fort, it was renamed "Junagarh," meaning "old fort," when the royal family moved to Lalgarh Palace in the 20th century. The fort's architecture is a fascinating blend of Rajput, Mughal, and British styles, making it an exceptional site to explore.
Intricate Palaces and Museums
Junagarh Fort houses several palaces and museums, providing visitors with a glimpse into the rich history of Bikaner's royal family. One of the most impressive rooms within the fort is the Chandra Mahal, adorned with gold and jewels on every surface. The fort also features a corridor with ornate window carvings and stained glass in various colors, as well as rooms painted to resemble clouds – a nod to the scarcity of rain in Bikaner.
Stunning Views and Lesser Crowds
One of the highlights of visiting Junagarh Fort is the breathtaking views of the surrounding city. Visitors can climb to the top of the fort for a panoramic vista, all while enjoying a less crowded experience compared to other forts in Rajasthan.
2. Rampuria Haveli: Iconic Heritage Buildings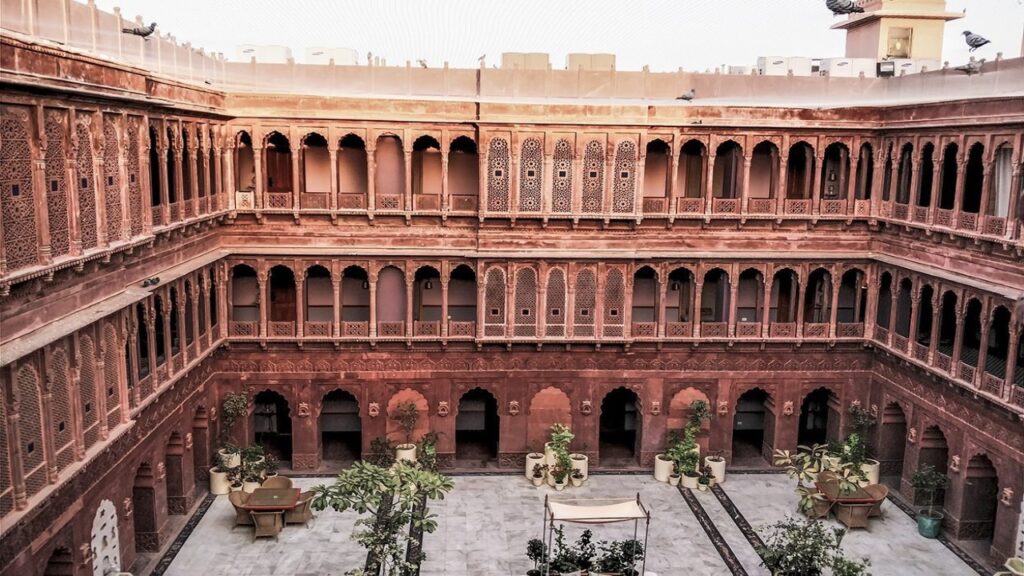 When exploring Bikaner, a visit to the historic havelis in the Old Town is essential. The most famous of these is Rampuria Haveli, located on Joshiwara Street. Constructed in the 15th century, these heritage buildings showcase the architectural influences of Rajput, Mughal, and British Colonial styles.
A Peek Inside
Although you cannot enter Rampuria Haveli, the exterior of the building is worth admiring. The haveli is made of Bikaner's signature red sandstone, featuring intricate carvings and stunning details. Some of the havelis in the Old Town have been transformed into museums, allowing visitors to take a sneak peek inside these historic structures.
3. Streets of Bikaner Old Town: A Journey through History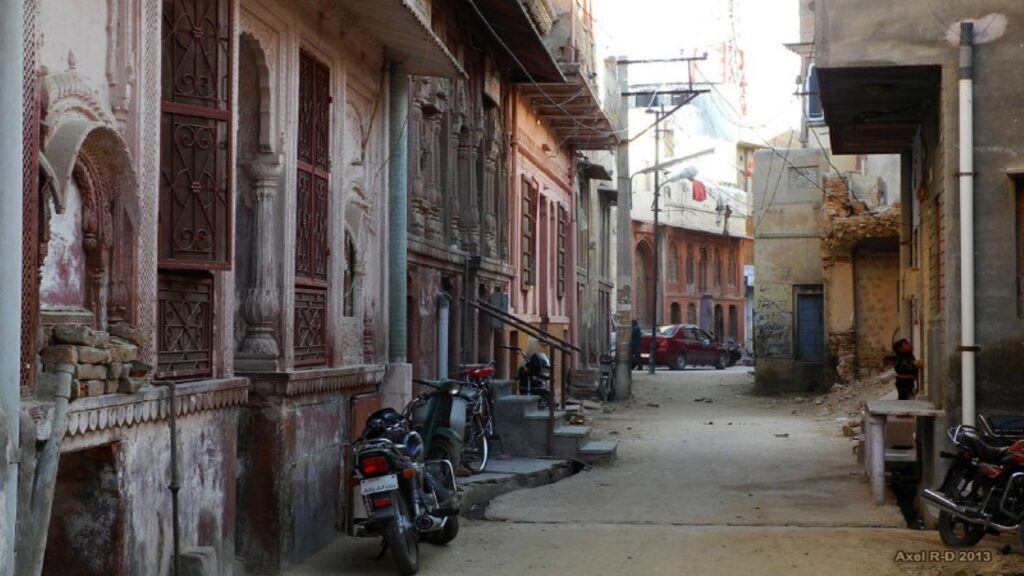 A guided tour of Bikaner's Old Town, also known as the Walled City, is a must for history enthusiasts. Founded in the 15th century, the area is home to numerous havelis, temples, and hidden gems just waiting to be discovered.
Bhanwar Niwas Palace
Situated on Rampuria Street, Bhanwar Niwas Palace is the largest and grandest of all havelis in the area. Built in 1927, the palace features an Art Deco design and now operates as a luxurious heritage hotel. A visit to Bhanwar Niwas Palace offers an oasis of calm, even amidst the bustling streets of Old Town.
Street Food and Shopping
Bikaner is famous for its Namkeen, a snack similar to Bombay mix, which can be found at various shops throughout the Old Town. Additionally, the area offers a variety of street food stalls, souvenir shops, and textile vendors, providing plenty of opportunities to sample local delicacies and purchase unique gifts.
4. Bikaner Camel Research Centre: A Unique Experience
The ICAR-National Research Centre on Camel is a one-of-a-kind attraction in Bikaner. Dedicated to studying different breeds of camels, the center focuses on their health, psychology, eating habits, and the healing properties of their milk. Visitors can learn about the various camel breeds, witness feeding and milking sessions, and even try camel milk products, such as camel milk chai, coffee, and kulfi.
5. Laxmi Niwas Palace and Lalgarh Palace: Royal Extravagance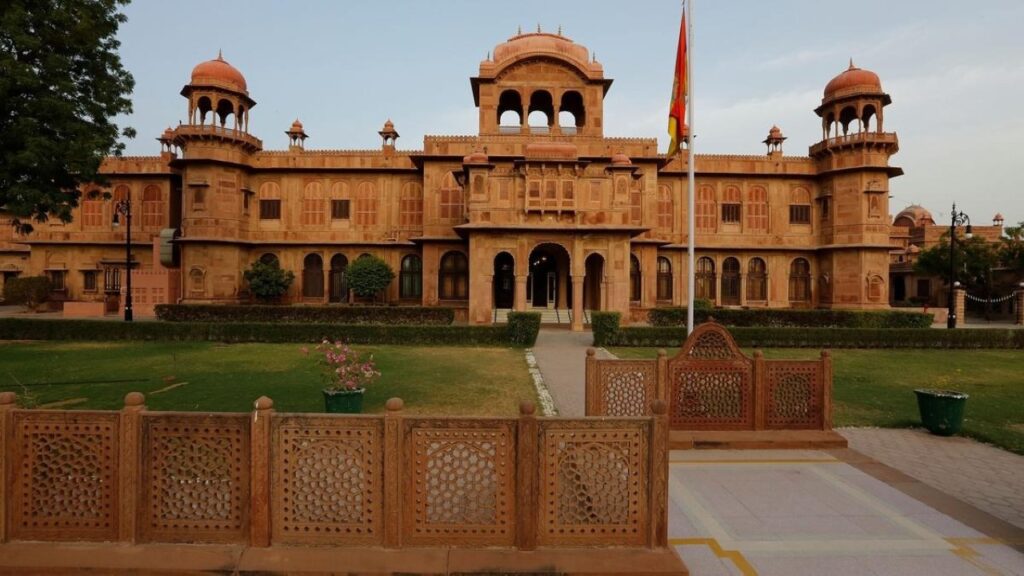 Laxmi Niwas Palace and neighboring Lalgarh Palace offer a glimpse into the opulent lifestyle of Bikaner's royal family. Both palaces have been converted into heritage hotels, allowing visitors to experience the grandeur of these historic sites.
Royal Dinner Experience
Even if you're not staying at either palace, consider indulging in a royal dinner at Laxmi Niwas Palace. The palace offers an exquisite tahli meal in their restaurant, as well as alfresco barbecues in their candlelit gardens, accompanied by traditional Rajasthani music and dancing.
6. Bhanda Shana Jain Temple: An Ancient Wonder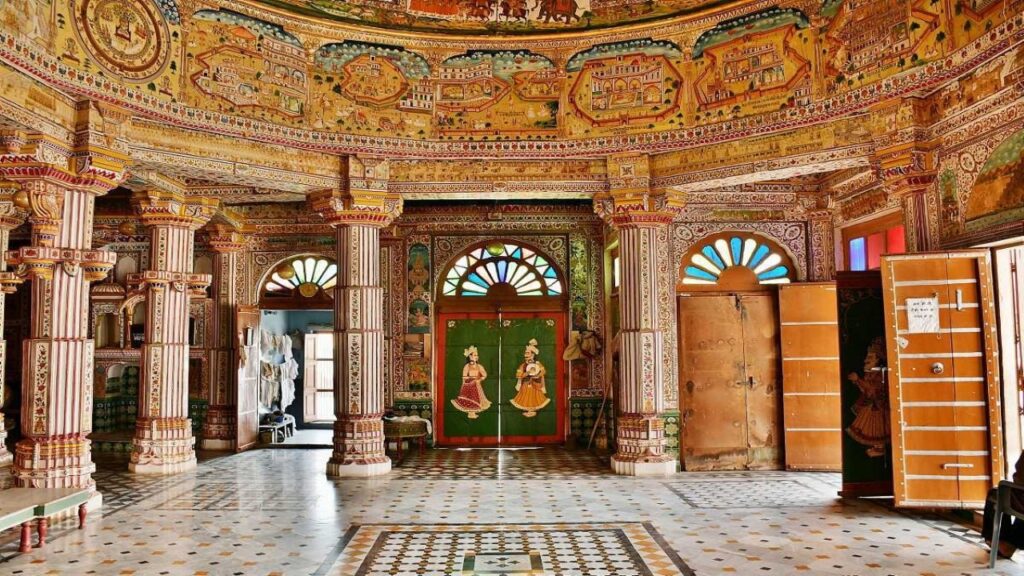 Bhanda Shana Jain Temple, built in the 15th century, is one of the oldest temples in Bikaner. As a Jain temple, it is dedicated to the 5th tirthankar, Sumatinatha. The temple's interior features stunning paintings, gold-painted columns, and intricate artwork, making it a must-see attraction.
7. Bikaner Royal Cenotaphs: Devi Kund Sagar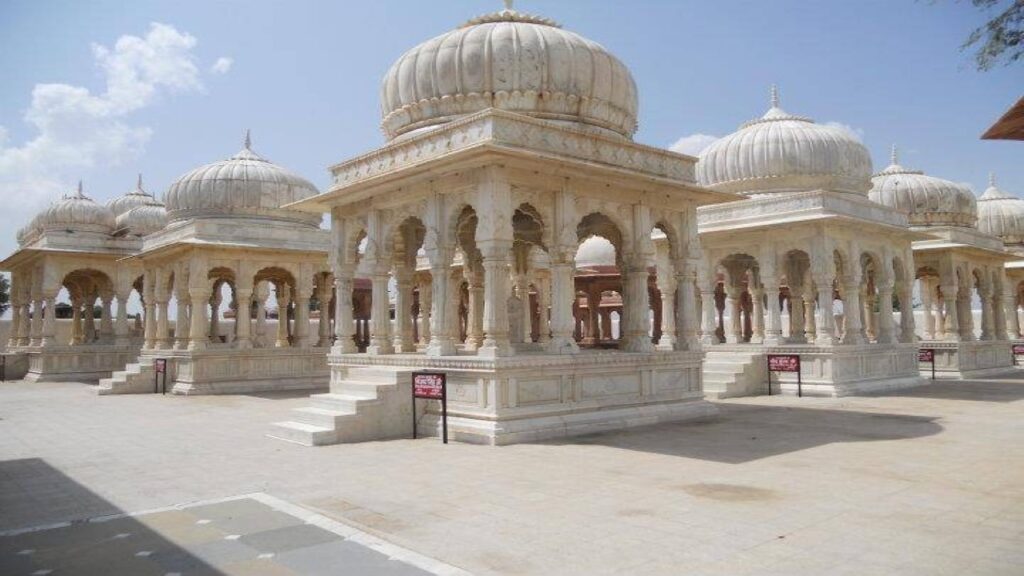 Devi Kund Sagar, also known as the Bikaner Royal Cenotaphs, is a picturesque site showcasing exquisite Mughal architecture. As the cremation ground for Bikaner's royal family, visitors should remain respectful during their visit. The site is particularly enchanting at sunset, providing a serene atmosphere for reflection.
8. Karni Mata Temple: A Unique Temple Experience
Karni Mata Temple, located in the town of Deshnoke, is a one-of-a-kind temple dedicated to the worship of rats. With roots dating back to the 14th century, the temple is home to over 25,000 rats, believed to be the reincarnated clan of Karni Mata. A visit to this intriguing temple is sure to be a memorable experience.
9. Bikaner Miniature Arts Gallery: Guinness World Record Holder
The Bikaner Miniature Arts Gallery, founded by world record holder Shiv Swami, is a must-visit attraction for art enthusiasts. As the creator of the world's smallest paintings, Swami's work is an extraordinary testament to skill and dedication. Visitors can view his incredible art, take painting classes, and even purchase unique pieces to bring home.
10. The Thar Desert: Breathtaking Natural Beauty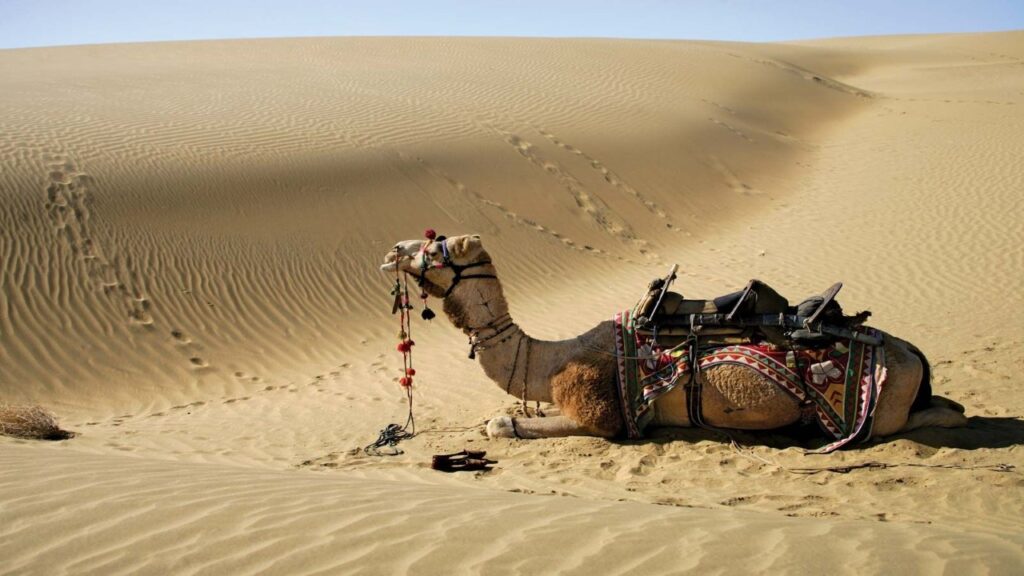 Lastly, no visit to Bikaner would be complete without exploring the Thar Desert. With options ranging from sundowner experiences and camel safaris to overnight camping and private dinners, there are numerous ways to appreciate the desert's stunning landscapes and captivating allure.
In conclusion, Bikaner is a city teeming with history, culture, and natural beauty, offering visitors a unique and unforgettable experience with Thecitytraveller. By exploring these top 10 places, you'll gain a deep appreciation for the vibrant spirit of Bikaner and its rich heritage. Don't miss the opportunity to uncover the hidden gems of this remarkable city during your next Rajasthan adventure places.
Aluva, a lesser-known destination in the beautiful state of Kerala, offers a charming and enriching experience to those who venture...